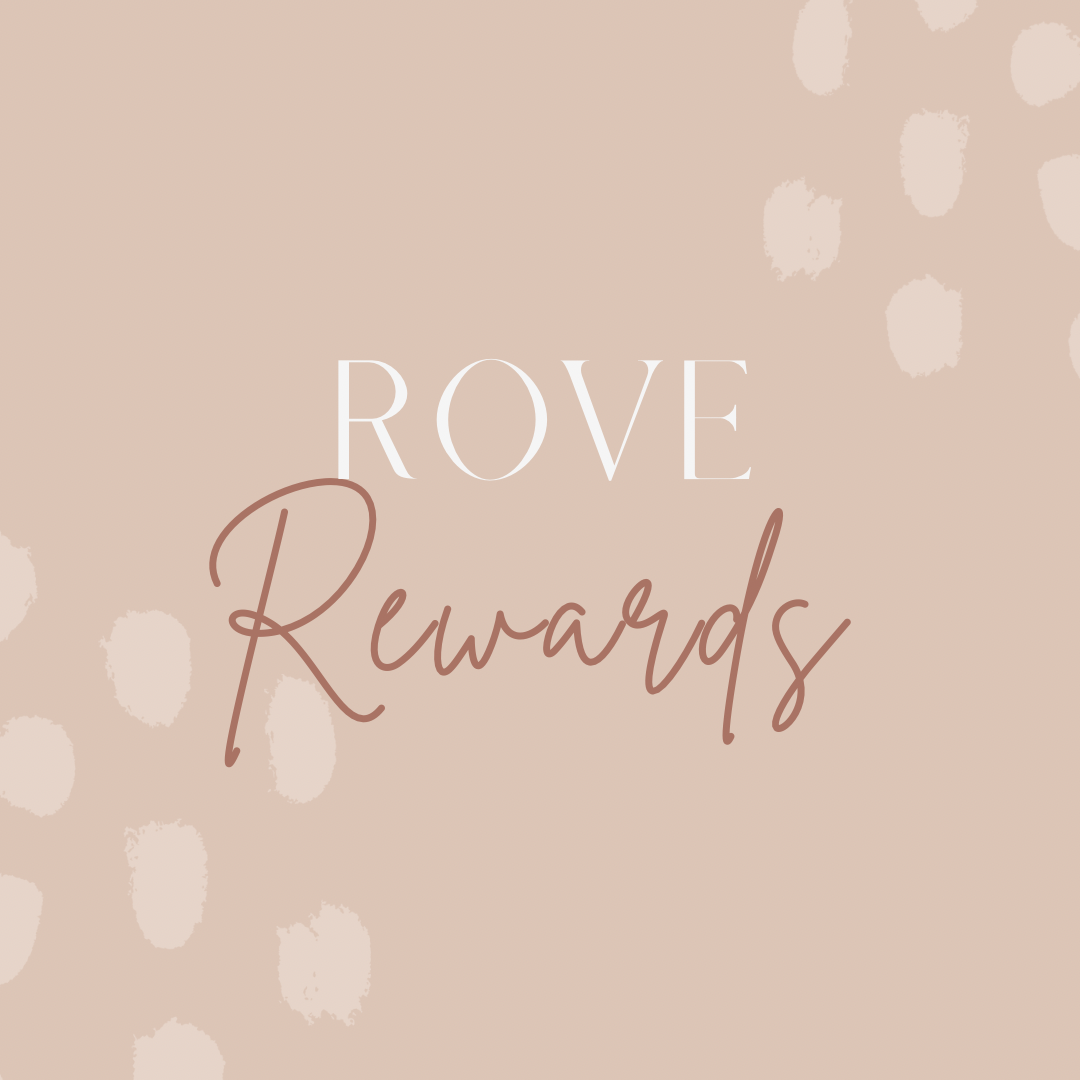 WELCOME TO ROVE BOUTIQUE REWARDS
Our loyalty program offers exciting and exclusive rewards to say 'THANK YOU' to our amazing customers.
SIGN IN or CREATE ACCOUNT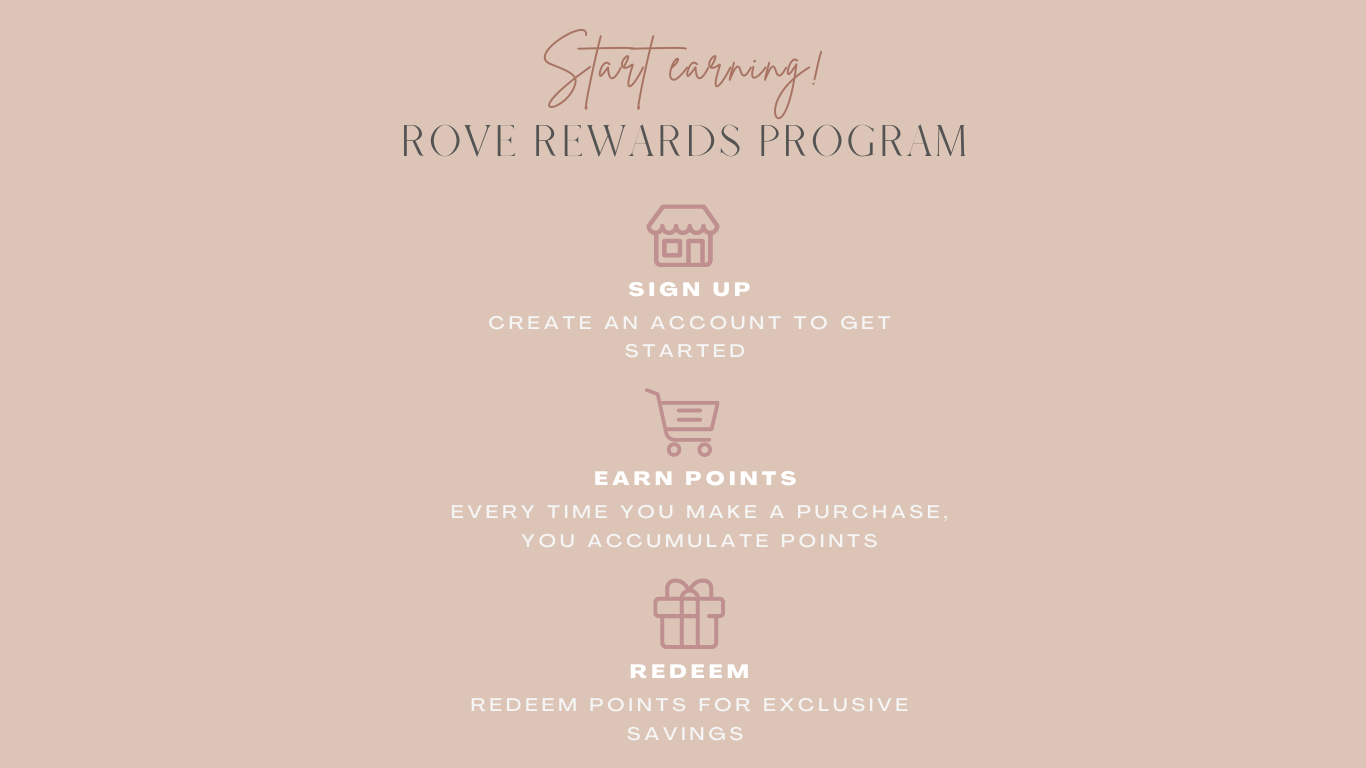 How do I earn loyalty points?
The fastest way to earn points is by shopping:  Earn 1 point for every $1 you spend. For more easy wasy to earn points, head to the EARN tab of your rewards profile. Each time you earn, you will receive an email with your updated loyalty points balance. Use your loyalty points to redeem rewards, or save them up to unlock even more exciting rewards. 
How do I use my rewards?
When you have enough points to unlock a reward, you'll be able to redeem for a unique reward coupon found in your rewards profile or email. You can use your reward coupon during checkout. Just copy and paste your unique code into the discount bar and click 'Apply'.
.
How do I check my loyalty points balance and redeem rewards?
You can do this 2 ways:
REWARDS PROFILE Veiw your points balance, earn points and redeem rewards anytime in your rewards profile.
EMAIL Each time you shop online, you will receive an email with your updated loyalty points balance. From here, you can click through to your rewards profile, where you can redeem rewards.
MORE FAQ's
How do I join Rove Boutique Rewards Program?

Create a Rove Boutique customer account and you'll automatically become part of our program. If you already have an account, you're already in! See your loyalty profile to view your points, redeem rewards and earn.
CAN I SHARE OR TRANSFER MY POINTS?

No, points cannot be transferred or shared from one customer to another.
WHAT HAPPENS TO MY POINTS WHEN I MAKE A RETURN?

When returning items for credit, the return amount will be deducted from your rewards account. Store credit is issued in the form of a gift card, so it comes across as a payment method not just as a deduction off the subtotal. Points for returns must be deducted; otherwise, customers would be earning more points than they've actually earned. The points will be reinstated once the gift card is redeemed
CAN I USE MY REWARDS WITH OTHER PROMOTIONS?

Reward codes cannot be used in conjunction with other promotions as only one code can be entered at checkout.